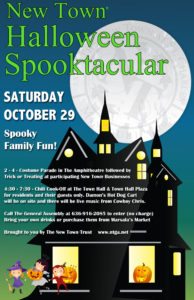 Halloween is almost here, come enjoy with us this year.
Halloween Spooktacular, lots of fun!  A costume parade for everyone.
Trick or Treating, door to door, with businesses giving out goodies galore!
Then head on over to Town Hall, a free Chili Cook Off is planned for all.
With chili choices, oh so yummy, vote for the ones that please your tummy!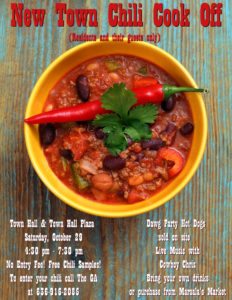 Please contact the General Assembly in order to sign up for the Chili Cook Off Contest.